Have you been so caught up in pruning and weeding your garden that you can't remember when it was the last time you've used it for relaxation? Supreme Garden Maintenance is here to help out! Leave the pruners aside and hand over this tiresome work to the gardeners in Wimbledon. Each session will be custom-tailored to your needs and budget, and the professionals will make sure to work without causing you or your neighbours any inconveniences.
The experienced specialists are also fully equipped to deal with a wide range of maintenance and landscape gardening jobs, some of which include:
Complete garden care: hedge trimming & pruning, lawn mowing, ivy pruning/removal;
Bespoke garden design: turfing, paving, decking, fencing, planting, and much more;
Garden clearance: weeding, cutting grass, removing shrubs/small trees, leaf clearance;
Safe tree surgery: lopping, trimming, or felling trees of up to 20 metres in height;
Other useful services: gutter cleaning, patio cleaning, small outdoor repairs.
Our gardening company has established a set of principles that focus on client satisfaction above all else. Wish to keep your green space nice and tidy throughout the year? Supreme Garden Maintenance offers regular garden maintenance on a weekly, biweekly, monthly, and any other basis that you find convenient. If you're tired of your current layout, the experienced garden landscapers can also give you suggestions for improvement and outfit your green retreat with LED lighting, new decking, exotic plants, and more. To make this process simpler, we have included extra benefits:
Our operators are standing by 24/7 to answer all your questions
You service will be carried out regardless if it rains or shines
All tasks will be performed by a team of two seasoned gardeners
The gardening equipment is included as part of the service
Up to 180 litres of green waste can be removed free of charge.
Q: Do I need to do anything before the service starts?
A: Please provide the professionals with full access to your garden, as well as with a parking spot in close proximity to your property. In the event that you are absent, don't forget to also leave detailed instructions behind so that the team can understand what needs to be done.
Q: How will my session be carried out?
A: Each service, whether it's tree trimming or patio cleaning, will begin with a thorough inspection of your property in order to confirm your garden's condition. The team will then discuss all ideas that you have about your garden, give you a precise time estimate based on the tasks you need done, and will unload their tools from the van to start working right away.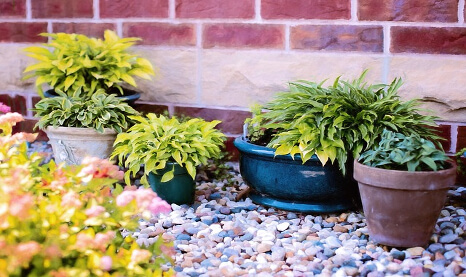 Q: Can you do planting and/or repotting?
A: We can, but you will need to supply the experts with all materials and plants. We can also purchase and deliver all items for you, but you will need to notify us about this two days in advance. Keep in mind that all expenses will be added to your final bill if we do the delivery.
Q. Is the disposal of green waste included in the price?
A: It is not, however the gardeners will have no trouble getting rid of or shredding up to 180 litres of green waste for free. In case you have more waste than that, the professional gardeners in Wimbledon will be happy to remove everything else for a bit extra.
Q: Are you insured?
A: Yes! For your peace of mind, the experts are insured against all kinds of property damage.
In the unlikely event that something happens, we will immediately cover all expenses for you.
Q: Do you work on weekends?
A: The gardeners have a flexible schedule that allows them to visit your property for any day of the week, weekends and bank holidays included.
Our pricing stays the same for all bookings.
All gardening services that Supreme Garden Maintenance offers are
easily accessible via phone or email
. Simply get in touch, describe your garden, say what needs doing and our operators will dispatch the right professionals to your address. That's it – now you can enjoy your stylish garden and have free time to spare!